Every season, new fly fishing accessories hit the market. Many come and go due to a lack of practicality. Fly fishing nippers, however, are one of the most useful accessories an angler can have.
Most fly anglers have a pair of nippers on their vest or fly fishing pack.
Whether you're cutting tippets or tying knots, nippers need to be a part of your setup. The following 10 nippers are some of the best options in the industry.
Best Fly Fishing Nippers: Quick Picks
Best Overall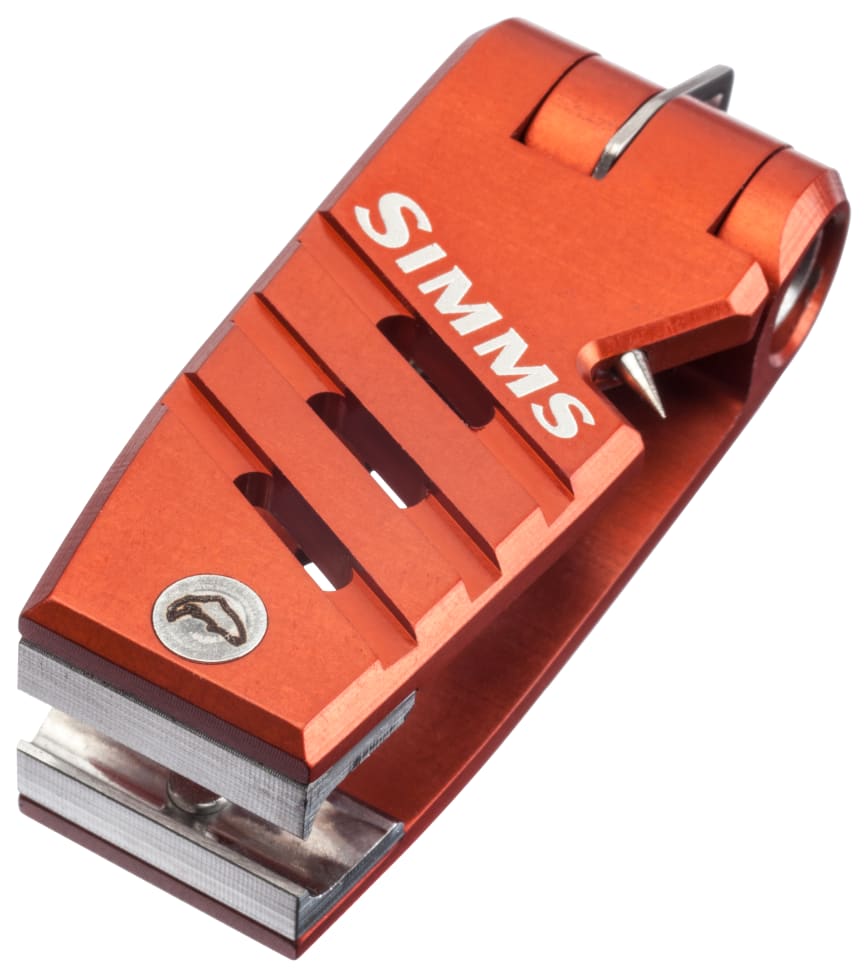 The Simms Guide Nippers are the best overall option for fly anglers. They're made of light aluminum with stainless-steel jaws. They can cut whatever size monofilament or fluorocarbon that you have. Plus, they're built to last a lifetime.
Best Budget Pick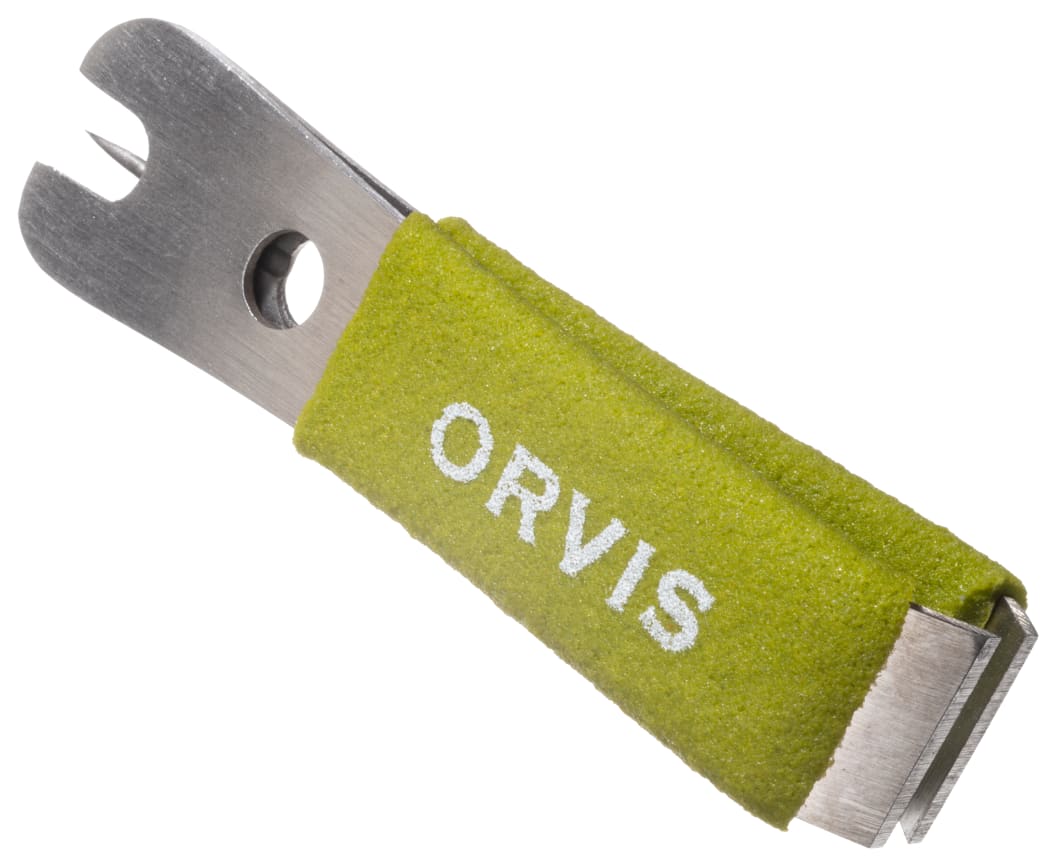 The Orvis Comfy Grip Nippers are around $10, and they work extremely well. You have a rubber grip for added leverage as well as an eye-cleaning needle. They're the ideal option for anglers of all skill levels.
Most Versatile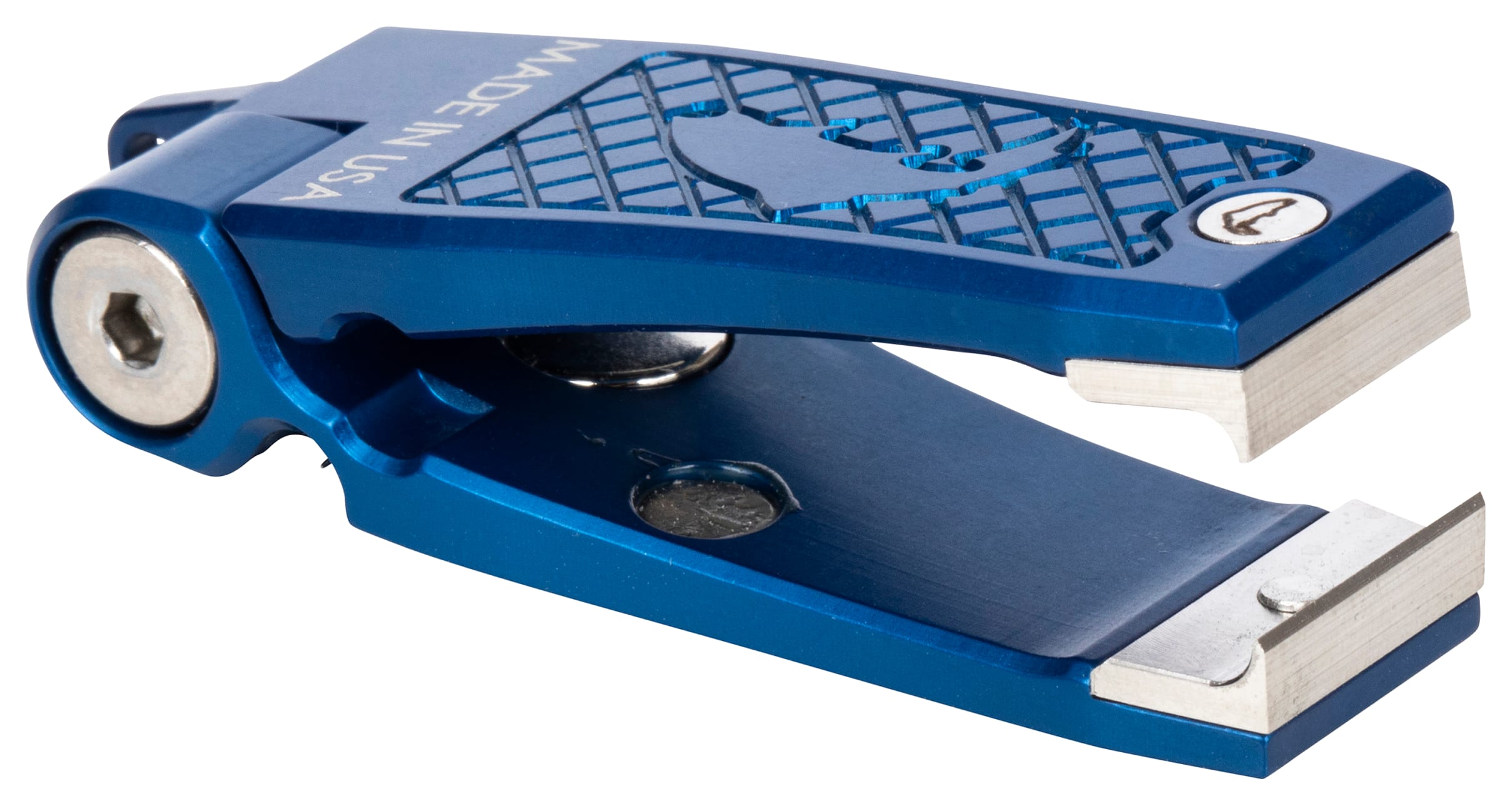 Simms added a ton of different features to the Simms Pro Nippers. The fly attachment feature is one of the best. Place the eye of your hook into the threading slot, run your line through the eye and you can tie your not. Plus, these nippers come with stainless steel blades, a magnetic spring, and a variety of other features.
Best Fly Fishing Nippers: Full Reviews
Our Score
The Loon Rogue Nippers from Loon Outdoors is a great option for anglers of all skill levels. These line nippers are an all-in-one package. You have the cutting jaws, a knot tool, a hook-clearing needle as well as a chain attachment that you can easily put on your vest or fishing pack. For less than $10, you're getting a pair that will last a lifetime.
Stainless steel cutting blades
Eye Cleaning Needle
Stealthy matte black rust-resistant finish
Our Score
Dr. Slick is a reputable and well-known company for anglers who spend time tying their own flies. The Offset Nippers have a slanted blade that allows you to get better anglers on the line, leader, and tippet that you may be cutting. If properly cared for, these may be the only fly fishing nipper you need in your career. They're a bit more expensive at $15, but they have a phenomenal reputation.
2-inch-long blade
Looped string to attach to your vest or pack
Hook-eye cleaning pin and built-in hook file
Our Score
The Simms Guide Nippers are some of the most high-quality fly fishing nippers available. They're made with aerospace-grade aluminum and have stainless-steel jaws. You can cut monofilament, and fluorocarbon leaders as well as tippet. These nippers should be the only ones you buy in your entire lifetime. At around $60, they're likely going to be at the high end of what you're wanting to spend, but you do get the Simms reputation when you purchase them.
Hook-eye cleaning needle
Riveted jaws
Aluminum attachment for your vest or pack
Our Score
The only nippers that may outdo the Simms Guide Nippers are the Simms Pro Nippers. The Simms Pro Nippers have a magnetic fly threader that can make an angler's life far easier. You'll place the eye of the hook downwards into the threading slot and run your leader or tippet through it. It's an extremely nice feature, especially for those smaller flies. The nippers are made of anodized aluminum, and they're more than durable enough to last your entire fishing career. At $90, these are going to be a major investment, but they do last.
BB Crusher
Hook-Eye Needle
Magnetic Springs that never collapse
Our Score
White River Fly Shop is known for making affordable fly fishing gear. The Tungsten Nippers are no exception. At $14, you're getting a pair of stainless steel nippers with tungsten carbide-tipped jaws. One of the unique parts of these nippers is that they have a wide-body design, so you don't have to fight for leverage. There is a hole near the eye-cleaning tool for anglers to tie a rope or string, so you can keep it attached to your vest or bag.
Hook-eye cleaning tool
Rubber-gripped wide-body design
Durable stainless steel construction
Our Score
The Orvis Flow Nippers are a partnership between Orvis and Loon Outdoors. These nippers are definitely a step up from what you'd find in the plastic bin in a fly shop. There aren't many frills that are found on these nippers, so it's important to know that anglers are only going to get the blades as well as the eye-cleaning tool. There is no knot tyling tool, hook sharpener, or anything else on the Flow Nippers. Orvis designed these to be durable and prepared for all times of the year. With the proper care, these nippers should last generations. Plus, you won't break the bank with the Flow Nippers. At only $33, you won't be spending an arm and a leg.
Stainless steel machined grooves
Finished edges for a better grip
Superior cutting edge
Our Score
Orvis nippers are well worth it. The comfy grip nippers are perfect for the fly fisherman that is constantly working with wet hands. The rubber, comfy grip gives you the opportunity to get as much leverage as you would need. Plus, the thinner design allows anglers to see exactly where on the line they're cutting. Orvis got these nippers right. Even though there aren't a ton of added features, they do the job and they're quite durable. Plus, for less than $10, you're getting a set of nippers that are affordable and reputable.
Surgical Stainless Steel
Durable cutting edge
Hook-eye cleaning tool
Our Score
Loon's Rogue Nippers with a comfy grip isn't overly different than what anglers find with the ComfyGrip nippers from Orvis. Again, there aren't added features like technology to help with tying nail knots, but they do a good job at what they need to do: cut fishing lines. The comfy grip gives you as much leverage as you need and the sharp blades cut whatever line you want. Plus, these nippers are rust-resistant, so you can fish them in whatever conditions you want. At less than $10, you're getting a set of nippers that do exactly what you would need.
Hook-eye cleaning tool
Rubber grip for added leverage
Comes with a metal bead loop for easier attachment to a vest or fly fishing pack
Our Score
Even though Scientific Anglers is more well-known for the fly line, their nippers do exactly what anglers want. These anglers are a wide-body design, so they give anglers with those larger fingers an easier time making their cuts. Plus, they're equipped with rubber handles, so you won't lose any of that leverage if you have wet hands. The wider blades can make it a bit more challenging to see exactly where you're cutting, but the quality of the nippers is well worth this small inconvenience. You'll get these nippers for $20, and they're built to last.
Carbide cutter with a sharp edge
Wide, coated grip with finger choil
Enclosed needle for clearing hook-eyes
Our Score
Dr. Slick fly fishing tools usually have one more feature that makes them even more practical than they already are. The Dr. Slick Nippers with a Knot Tyer is ideal for the angler who isn't as confident in tying knots free-handed. The attached knot tyer makes tying to those pesky nail knots as easy as ever. Whether you're attaching backing or leader, make sure you take advantage of the attached knot tyer. The nippers do exactly what is needed as well. The sharp blades and eye-cleaning tools are plenty of high quality.
Straight-edge blade
2-inches long
Built-in hook file to ensure your hooks are plenty sharp
Choosing the Best Nippers: Complete Buyer's Guide
Material
Stainless steel, aluminum, and tungsten carbide are the three materials you want your fly fishing nippers to be made out of. Stainless steel is one of the strongest metals you can find, so it's perfect for cutting thin monofilament or fluorocarbon.
Another material you should look for is aluminum. Aluminum is strong, light, and corrosion-resistant. You can use it in both saltwater and freshwater conditions.
Tungsten carbide is also an extremely strong metal. It's definitely on the heavier side, but it stays sharper longer than stainless steel or aluminum. You won't have to replace nearly as many blades with a tungsten carbide set of nippers.
Blade Type
Most nippers you purchase come with fixed/non-removable blades. These nippers are generally more affordable because you either have to sharpen your blades or purchase a new set of nippers when they get dull.
Some of the more expensive nippers come with removable blades that allow anglers to purchase new blades when their current ones become too dull to be fully functioning. Either option is going to work fine, so it's up to you what you'd prefer.
Added Features
Nippers can come with features like an eye-cleaning needle that comes in handy on those well-used flies. Whether you have weeds or an old tippet in the eye of your hook, that needle cleans it out to make attaching it even easier.
Some nippers also have features like a hook filer that allows you to sharpen all of your hooks before you use them. Most anglers don't think about sharpening hooks on their favorite flies, but it truly does make a difference, especially on those size 18-24 flies that barely get into the mouth of the fish.
Companies like Simms are building fly attachment sections on their nippers. These are great for those extremely small flies.
Attachment Options
One of the only other features that are commonly found on fly fishing nippers is a knot-tying helper. If you struggle to tie knots, make sure you purchase a pair of nippers with a knot-tying tool. Companies like Dr. Slick are known to do this.
Handle Design
One of the final features to consider when purchasing your nippers is the handle design. Some anglers like a wider handle with a rubber grip because it makes it easier to get leverage. These wider grips can make it more challenging to see what you're cutting, so be aware. The more traditional thin design is great, but they can become slippery when wet. Whatever nippers you purchase, make sure they have a grip.
Best Fly Fishing Nippers FAQs
What Do You Use Nippers for in Fly Fishing?
Can You Sharpen Fishing Nippers?
Yes, anglers are able to sharpen fishing nippers. Many anglers will use sandpaper or whetstone. All anglers have to do is close the jaws and run them over a fine-grit sandpaper. You don't have to run them over the sandpaper many times. Do it 10 or so times and that will greatly improve the snipping strength of the nippers.
What Are the Best Ways to Attach Your Nippers?
Many anglers will use a retractable cord when attaching their fly fishing nippers to their pack, vest or lanyard. Having something that is retractable is ideal.
We use them numerous times throughout the day, so having them always accessible and attached to your vest or pack will prevent you from misplacing them. Don't let them roam free in a pocket. You're almost guaranteed to lose them.
What Is a Fly Fishing Zinger?
A fly fishing zinger is another name for a retractable lanyard. These lanyards clip to your vest or bag. These are an absolute must for your nippers. Without one, you'll go through more pairs of nippers than you would like.